The new Nintendo 3DS was released in Japan back in October, and in Australia in November, the launch of the European and US regions will be on Feburary 13th. In the United States, only the XL model will be available.
Both the old compact 3DS and the old XL 3DS are being replaced. The compact version is being replaced by both a white and black model while the XL is getting a new metallic blue and Metallic black variant.
Although, the 3DS will have the same charger port as the old ones, Nintendo is not including a charger inside the box so make sure you keep your old one.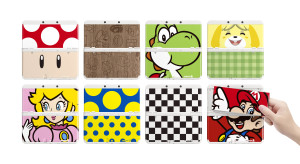 The compact 3DS can now use interchangable face plates, which means you can change your console's face out entirely if you get tired of a certain look. The only downside to the face plates is that this doesn't extend towards the XL consoles. Sadly, US-based players are out of luck.
Although US gamers don't get the face plates luxury, they aren't left out of the loop. US and European regions will are getting two special edition Models. The Monster Hunter 4 bundle will be available right away at GameStop right along with a harder to find Majora's Mask edition.
This upgrade for the 3DS is the biggest mid-lifecycle upgrades Nintendo has ever done. First off, they have added a second analog stick, dubbed the C-stick from the Nintendo Gamecube controller. The stick will help players on games like Monster Hunter 4.
But wait, there's more! Also included on these systems are two additional shoulder buttons, essentially rounding out the features the circle pad pro added in a more compact package.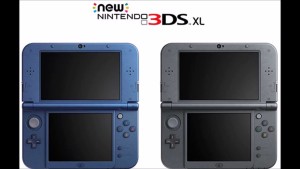 Nintendo claims the days of searching for your screen's sweet spot are over. Added to all the new features, the models screen also got boosted to allow of angle viewing for the 3D effect.
Luckily, the new 3DS will be able to play all DS games without a problem.
Nintendo has also made it a requirement to have a micro SD card. Although Nintendo is selling their own brand of SD cards, you are not required to have one of theirs so you may buy your own; but only as long as it is a SDHC not a SDXC which wont be compatable.
A video showcasing the new Models in action.