Mass Effect 3 [Review]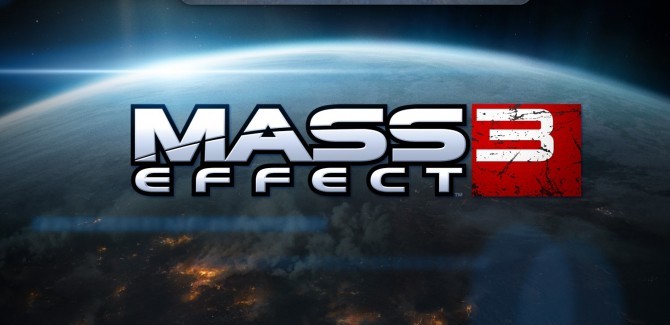 Some games capture our hearts and souls, and also steal us away from the responsibilities of the real world as we enjoy something a little more… epic. For me, this obsessive attitude was provoked by the deep, detailed universe of Mass Effect; a sci-fi third-person RPG with tons to offer. This particular review will be regarding the third, and most recent installment in the series; Mass Effect 3. There are not enough words in existence for me to describe the depth, involvement, and pure beauty of this game and its detailed, involving universe. But I'm going to try to give it a shot!
Mass Effect 3, as well as the first 2 installments, was developed by notable RPG experts BioWare; the geniuses that brought us the Dragon Age and Knights of the Old Republic series. We start out noticing, from the first 10 minutes of gameplay, that our beloved protagonist Commander Shepard is playing a much different role in the galactic council than we have grown accustomed to. After being shunned by the majority of the galaxy due to his forced involvement with the seemingly-kinda-good-but-later-actually-bad organization known as Cerberus, and their sketchy leader The Illusive Man, Shepard is now more of an advisor and political face for the human council. After a few nostalgic moments of re-introduction to the characters we grew to love (or hate) throughout the previous games, it happens. The Reapers, a race of sentient machines bent on destroying all organic life, finally launch their attack on every species in the galaxy, and they choose their first warfront to be Earth.
From this point on, the clear goal of the game is to fight against the Reapers and repel their attack, preventing them from destroying all organic life. This introduces many conflicts to the fray, forcing many difficult decisions to be made by the player. This proves to be a pivotal game mechanic, as it has been in the other Mass Effect games. Each decision the player makes dramatically effects the path the game will go down, barring a few unavoidable situations. Decisions made in the other two games, if you have a save file on your console or PC for Mass Effect 2, will carry over to Mass Effect 3. This mechanic makes every playthrough entirely different, as long you choose to make new choices to keep things fresh. The game is also very open-ended, with 3+ different conclusions to the epic storyline. Each one will leave you reeling, as well as lusting for a much-needed fourth installment.
"There is little more that BioWare could have done here to create any more of a gaming nirvana."
As most (if not all) RPGs do, a class system is implemented. Depending on the class chosen by the player, again very typical of an RPG, the way you play the game is altered dramatically. Certain weapon classes will be less effective, and others more so. Whether you're using guerilla warfare as the Vanguard class or cloaking and popping heads as an infiltrator, the gameplay is absolutely brilliant, and will keep you on edge through the entirety of any combat situation. You are also given full command on any expedition over two squadmates of your choice, which you will acquire many of throughout your intergalactic journeys.
Online multiplayer is also quite impressive, with a ranking system and character, weapon, and upgrade unlocks as you fight against waves of various enemy types that escalate in difficulty for 10 rounds before you attempt a successful team extraction. A mechanic known as 'Galactic Readiness' allows your performance in multiplayer gameplay to directly affect the outcome of the single-player campaign, further enhancing the game's open-endedness.
There is little more that BioWare could have done here to create more of a gaming nirvana. Rich story, expansive universe, and addicting gameplay are all brought to the gamer on a silver platter, topped with beautifully intricate graphics and a feeling that you truly exist within the game's universe. Not much bad can be stated about the experience Mass Effect 3 delivers, except that is has to end at some point. Sci-fi RPG perfection has been achieved here, and never fear, another game will soon be on its way.
1543 Views // August 2, 2014