There was a major patch today for Dark Souls II, which includes a screen-filling new character known as The Scholar, Updated lore, and much much more. The Dark Souls series is all about hiding things in weird and unusual places, so this is only scratching the surface, but here's a taste of what's been found so far:
The patch is free for all versions of Dark Souls II and went live February 3rd. Most importantly, it introduces a new NPC called The Scholar. Even if you have previously conquered DS II, you can still track down the new NPC.
The Scholar first appears in Black Gulch. Look for a small room at the end of the boss area for The Rotten, and you'll run in The Scholar. He appears at other locations throughout the game but has yet to be found or told where.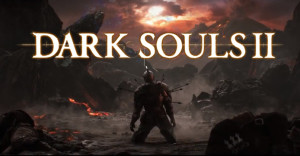 Dark Souls doesn't tell a story using traditional methods, item descriptions give us much of the narrative. Players have started digging into the updated lore, largely reflected in new item descriptions within the game. Prior to the patch release, the developers teased that the lore would provide "hints" about what's going on in the purposely dark story line. If you're not familiar with the nuances of Dark Souls lore, it is highly recommended to catch up.