The Harvest Moon successor for PS4/Xbox/WiiU, Stardew Valley
Often I have wanted a game like Harvest Moon on my Xbox One and it will finally deliver at the end of this year.  Stardew Valley is a "country-life RPG," as the official website states, that is similar to the popular Harvest Moon series in many ways, but improves on there formula as well.
Check the official announcement out here!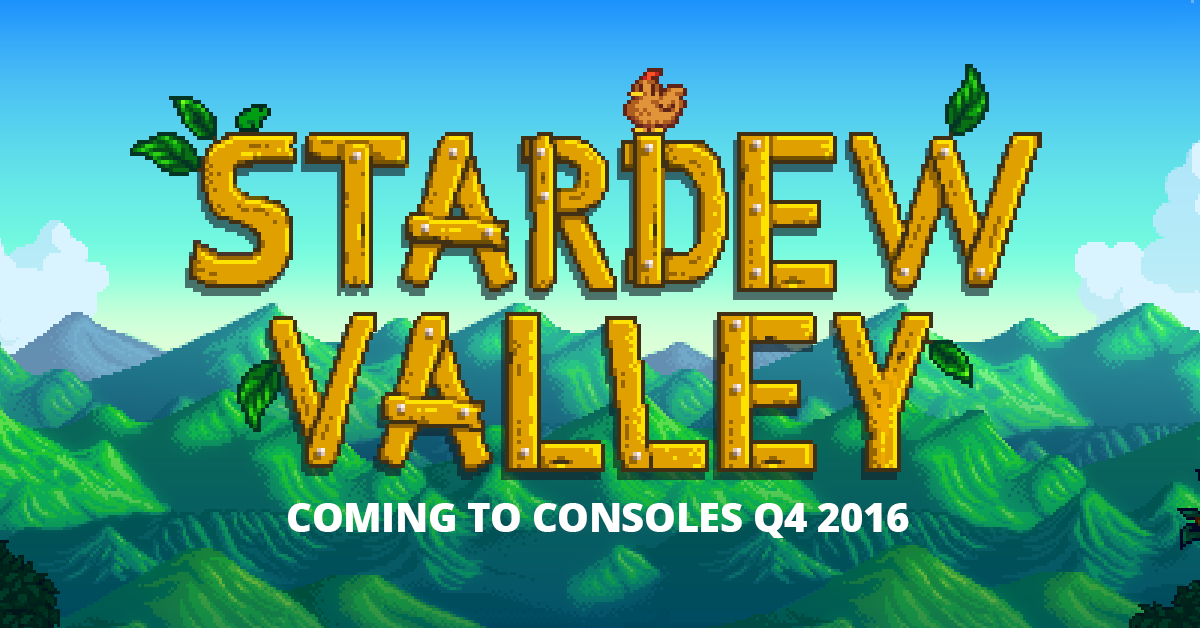 Release Date
Q4 of 2016
Features
Farming – learn to plant crops, orchards, and even craft machines.
Skill System – improve your skills over time as you learn to farm, mine, fight, fish, and forage. As you progress, including choosing a profession, you will unlock new recipes and areas.
With over 30 NPCs to interact with, never run out of things happening in Stardew Valley.  Each NPC has their own daily schedule, birthday, and cutscenes.
Go mining in a mysterious cave, you will find monsters, weapons, gemstones, materials for crafting and upgrading, and even new environments.  There is a ton of content to uncover.
Help build Stardew Valley back up by repeaiting the community center or take the alternative path and team up with the Joja Corporation and JojaMart.
Marry a partner and start a family!
Spend the afternoon fishing with your own bait, become a master fisherman.
Donate rare artifacts to the local museum to build a collection.
Learn to cook with over 100 recipes.
Fully customize your character and house with hundreds of items to choose from.
2+ hours of original music.
Screenshots
8034 Views // June 28, 2016