Resident Evil: Revelations [Review]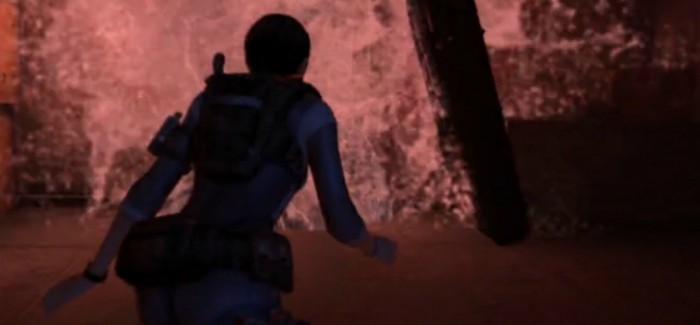 Hobbs | On 02, Sep 2013
I've got some revelations about Resident Evil: Revelations: If you want a good story then you've come to the wrong place. The only thing remotely scary is the thought of accidentally dying from asphyxiation while removing the plastic from a fresh copy. Revelations is a decent time waster that won't change anything except Capcom's bottom line. Go into it with that in mind, and it's possible you might even have some fun. Some.
Resident Evil: Revelations is survival 'horror' (quotations explained soon, gentlemen) developed and published by Capcom for the Nintendo 3DS before being ported to consoles and PC in 2013. The copy reviews is on PC from Steam, where it's currently selling at $50.
So Revelations is basically about classic protagonist and occasional sandwich-ingredient Jill Valentine and her new partner, Parker Luciani, fighting monsters on an abandoned cruise liner called the Queen Zenobia (I refuse to call them "zombies"). Gameplay centers on the Queen Zenobia but occasional switches to different protagonists in different settings. The combat is Resident Evil's usual 3rd person mode and feels smooth, with a few minor problems. Still, problems with the game's story, dialogue, and characters plague an otherwise functional experience.
The shooting works extremely well while moving around the lovely environments. The monsters also received nice graphical touches that players will appreciate. It's apparent the developers worked hard creating the setting and monsters, especially since they could have just made a bunch of boring gray industrial areas and called it a day. Not that the ship doesn't have its share of bland gray areas, because it does. But they spared no expense to make the player feel like they're on a luxury cruise liner. They set out to make the game on a ship and they did it well.
Revelations doesn't feel like a 3DS port, and that's very surprising. Lets make this clear: a game made for that little tiny portable system feels at home on consoles and PC. It's impressive. The graphics translate to average and the same for the controls. The game doesn't have a sprint and your character moves at such a slow pace — not at all like you'd expect to run if brain-eating monsters were chasing you.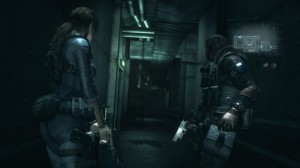 You'd think having support characters to guard your back would nice in a game where everything's trying to kill you. But they don't take damage, they don't kill any monsters, and they don't even get attacked. Ultimately they don't have any effect on gameplay. There is nothing satisfying about a big baddy wailing on Jill while the support character stands in a corner twiddling his thumbs. Scanning is another "feature" that doesn't bring anything meaningful to the game. The idea is that scanning rooms will find hidden items and scanning enemies gains medkits. Disregarding how scanning an enemy actually makes medkits appear from air, the feature is more of a hassle and doesn't add to the game. Revelations is a game of many minor problems, however smooth gameplay still holds up the game very well. Then again, it has to considering the story certainly cannot hold anything up.
"All the characters could be named Placebo and that would change little."
Where to begin? The key to a good story is good characters right? Characters with depth. Characters that are dynamic and respond to the world around them. Characters that drive the plot. Revelations has none of these things. All the characters could be named Placebo and that would change little. Actually it would be more honest. The main villain is a cookie-cutter mustache-twirling, tophat wearing, damsel-in-distress-to-a-railroad-tying bad guy. And the two who supposedly resemble comic-relief characters won't make anyone laugh. So the game screwed itself in the characters department, but surely the plot couldn't do anything worse, right? Wrong! The plot has more holes in it than Biggie and Tupac combined. The game's poor dialogue and voice acting doesn't do it any favors. I'd go into details here but it might spoil the story. Except that's already been done.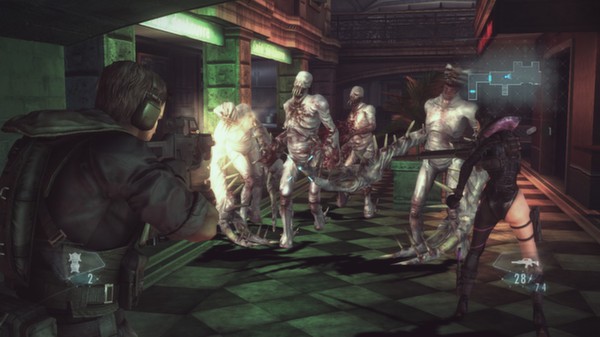 The "Raid Mode" in Revelations is worth mentioning. Raid Mode lets you and a friend play through levels from the campaign while scoring points for killing monsters, getting headshots, and collecting tokens. Enemies have life bars and show damage arcade-style when they are hit. In this mode there is a leveling system, allowing you to access to more guns and characters as you play. The only problem is that you get a reward if you finishing a level while you're under leveled gives a reward. So you must finish every level while under leveled if you want to get 100%. This means that just progressing in the game could mess up your chances at full completion. Besides that one issue Raid Mode, it's a fun experience — allowing you have someone to play it with.
Let's be perfectly clear: Revelations is not in the least bit scary. Now this is rather disappointing considering it was tagged as survival horror on Wikipedia1. The most the game can do is make you concerned about the livelihood of green herbs. So where are the vicious flesh-eating zombies from the likes of The Walking Dead? The monsters in Revelations appear mostly in small numbers and they can take multiple shots to take down. The game doesn't even want to say that there are zombies in it either. All the monsters are called "B.O.W.s" for some reason. Zombies are generally supposed to be weak, shuffling corpses that are an annoyance alone, but quickly become a threat in large numbers (a metaphor for Communism, just like how George Romero envisioned). I just felt like I walked in the wrong door: I expected a zombie survival horror game and what I got was an action game (a well-built action game if it wasn't for the crappy story).
Resident Evil: Revelations is an "okay" experience. It's not anything new or exciting, but I killed some time (and monsters). A decent game with price tag of $50 might be acceptable to you, but I got it on sale for $25 and I can't say it wasn't worth it. So expect a flawed, but functional experience. If you are just looking to kill some time or are a Resident Evil fan then Revelations is recommend to buy, especially when it goes on sale. Otherwise — it is an overpriced mediocre experience that won't light your world on fire.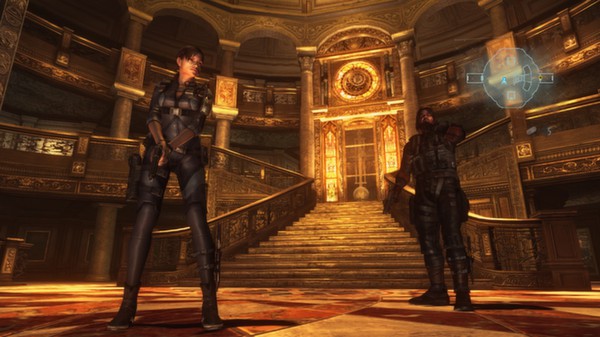 1. Wikipedia: The Source of All Truth.
Disclaimer: I (Hobbs) have never played a Resident Evil game before. All I knew about Resident Evil before playing this game was that it is a series of survival horror games where you fight zombies and as either Chris Redfield, Jill Valentine or a guy who desperately needs a haircut. Also some there was a zombie apocalypse a place called "Beaver City" and some folks called the Umbrella Corporation are behind it.  I'm giving my opinion as a newcomer with very little prior knowledge of the series. And everything I say will be the truth. If you have a problem with a newcomer jumping on your favorite franchise then you are more than welcome to cry into your Jill Valentine love pillow. Don't get mad at me because I'm just doing my job.
4737 Views // September 2, 2013