Pikmin 4 Release Date Announcement: A Long-Awaited Journey Continues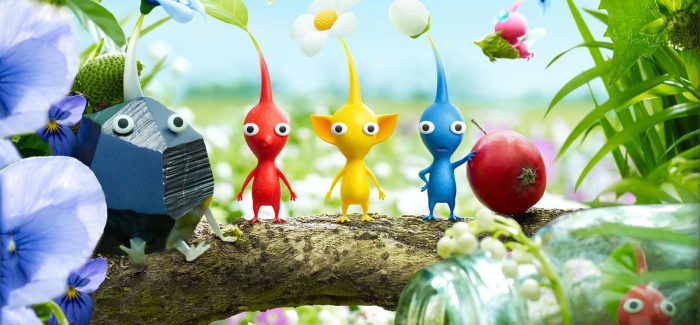 Release Date: July 24th
Introduction
Pikmin fans, rejoice! The highly anticipated Pikmin 4, the latest installment in Nintendo's beloved strategy game series, is finally on the horizon. After years of speculation and anticipation, the official release date has been announced, igniting excitement among gamers worldwide. With its charming gameplay, captivating storyline, and unique world design, Pikmin 4 promises to deliver another unforgettable adventure for players of all ages. In this article, we'll delve into the details surrounding the release date, providing an overview of what we can expect from this highly anticipated title.
The History of Pikmin
Before we dive into Pikmin 4, let's take a brief look back at the history of the franchise. Created by legendary game designer Shigeru Miyamoto, Pikmin made its debut on the GameCube in 2001, introducing players to a whimsical world where tiny plant-like creatures called Pikmin help a stranded astronaut named Captain Olimar. The game's unique blend of real-time strategy and puzzle-solving captivated players and spawned two sequels: Pikmin 2 (2004) and Pikmin 3 (2013). Each entry expanded on the core gameplay mechanics while introducing new Pikmin types, captivating environments, and memorable characters.
The Announcement and Development Progress
The news fans have been eagerly waiting for arrived during Nintendo's recent Direct presentation. The company confirmed that Pikmin 4 is indeed in development and provided a long-awaited release date. According to the announcement, Pikmin 4 is set to launch on July 24th exclusively for the Nintendo Switch.
Development of Pikmin 4 has been shrouded in secrecy, with sparse updates and rumors circulating over the years. Nintendo has remained tight-lipped about the game, only sharing occasional teases to keep fans' curiosity piqued. However, the company assures fans that the extended development period is to ensure a high-quality experience that lives up to the series' legacy.
What to Expect from Pikmin 4
While specific details about Pikmin 4 remain scarce, we can expect the game to retain the core mechanics that have made the series so beloved. Players will once again take on the role of Captain Olimar as he explores strange new worlds with his loyal Pikmin companions. The game's unique blend of strategy, exploration, and puzzle-solving is likely to return, offering players a mix of challenges and rewards.
Pikmin 4 is expected to take advantage of the Nintendo Switch's hardware capabilities, delivering stunning visuals and immersive gameplay. The console's handheld and docked modes will likely offer players flexibility in how they experience the game, whether at home or on the go.
One aspect fans are particularly excited about is the possibility of new Pikmin types. Each game in the series has introduced unique Pikmin with special abilities, allowing for creative and varied gameplay strategies. Pikmin 4 may continue this trend, providing players with fresh challenges and opportunities for strategic thinking.
Conclusion
With the official release date finally announced, the countdown to Pikmin 4's arrival begins. Fans of the series have been waiting eagerly for this next installment, and the anticipation is palpable. While details are still sparse, the promise of a new Pikmin adventure, accompanied by stunning visuals, engaging gameplay, and the charming world that players have come to love, is enough to keep fans excited.
As we prepare for the release of Pikmin 4, let's relish in the memories of past Pikmin adventures and eagerly await the new challenges and experiences that await us in this long-awaited
91 Views // June 29, 2023