Minecraft: Story Mode [Upcoming]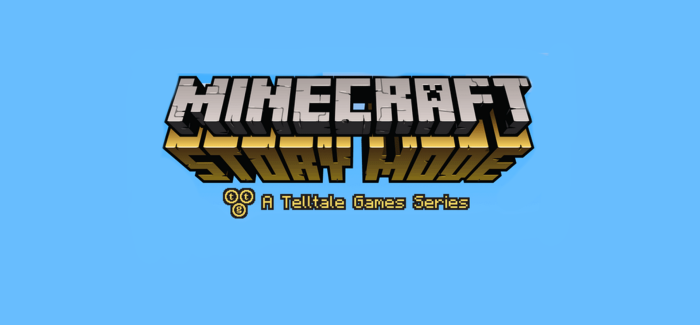 It's pretty safe to assume at this point that Minecraft is a big thing. I've privately referred to it as the Watchmen of indie games and I think the title fits. Just like Watchmen with comics, Minecraft forever changed independent game development and it will inspire new games for generations to come. Right now, Minecraft is so ubiquitous and well received that the only way for any accusations of being overrated to be justified is if people start cults in it's name.
So Minecraft is riding on high right now? That's not news; it's a well known fact! Everyone knows that Minecraft is successful now and it will be successful for a long time (or at least until Microsoft takes it behind the tool shed and puts both barrels in it's mouth).
Well here's something you don't know: right now Mojang is collaborating with Telltale (yes that one) to make an episodic story driven adventure game set to premiere in 2015.
No, seriously! here is a direct quote from Mojang's blog:
"Minecraft: Story Mode will be an all-new narrative-driven game series developed by Telltale in collaboration with Mojang. Set in the world of Minecraft, the series will feature an original story, driven by player choice. It will not be an add-on for Minecraft, but rather a separate stand-alone product that will premiere in 2015 on consoles, computers and mobile devices."
   Is there something in the water? Has the world gone mad?
I'm not honestly sure if I should be excited about this. I mean; I think Mojang and Telltale are fine developers, it's just that when I consider their fortes I don't see any way this could work out. I like ice cream and I like pizza, though,I don't like ice cream on my pizza.
Regardless of what happens, I'm in. I want to be entertained and Mojang and Telltale are undoubtedly capable of entertaining me. They might just be able to make a good game together.
And if they can't; well, train-wrecks are still very entertaining.
Source: http://www.telltalegames.com/blog/88513/telltale-and-mojang-developing-minecraft-story-mode-a-telltale-games-series-for-2015
3145 Views // December 27, 2014