GOG.com 2014 DRM-FREE BIG FALL SALE!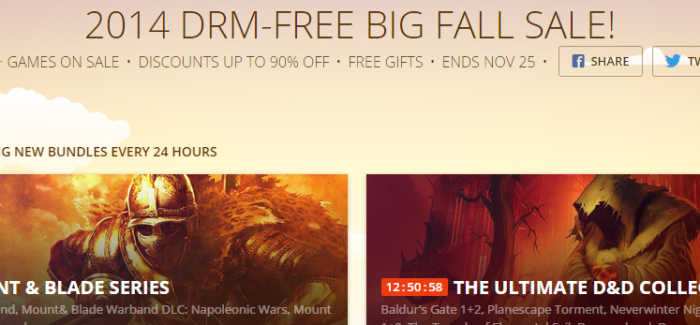 Head over to GOG.com where you can get Mount and Blade for free until the 14th of November.  They are kicking off their Fall Sale and it will include 700+ GAMES ON SALE, DISCOUNTS UP TO 90% OFF, FREE GIFTS, and ENDS NOV 25. Bundles will refresh every 24 hours and they will run flash offers every 40 minutes so check back often.
GOG.com only hosts deals this good a few times a year, take advantage of it while you can!
1871 Views // November 13, 2014